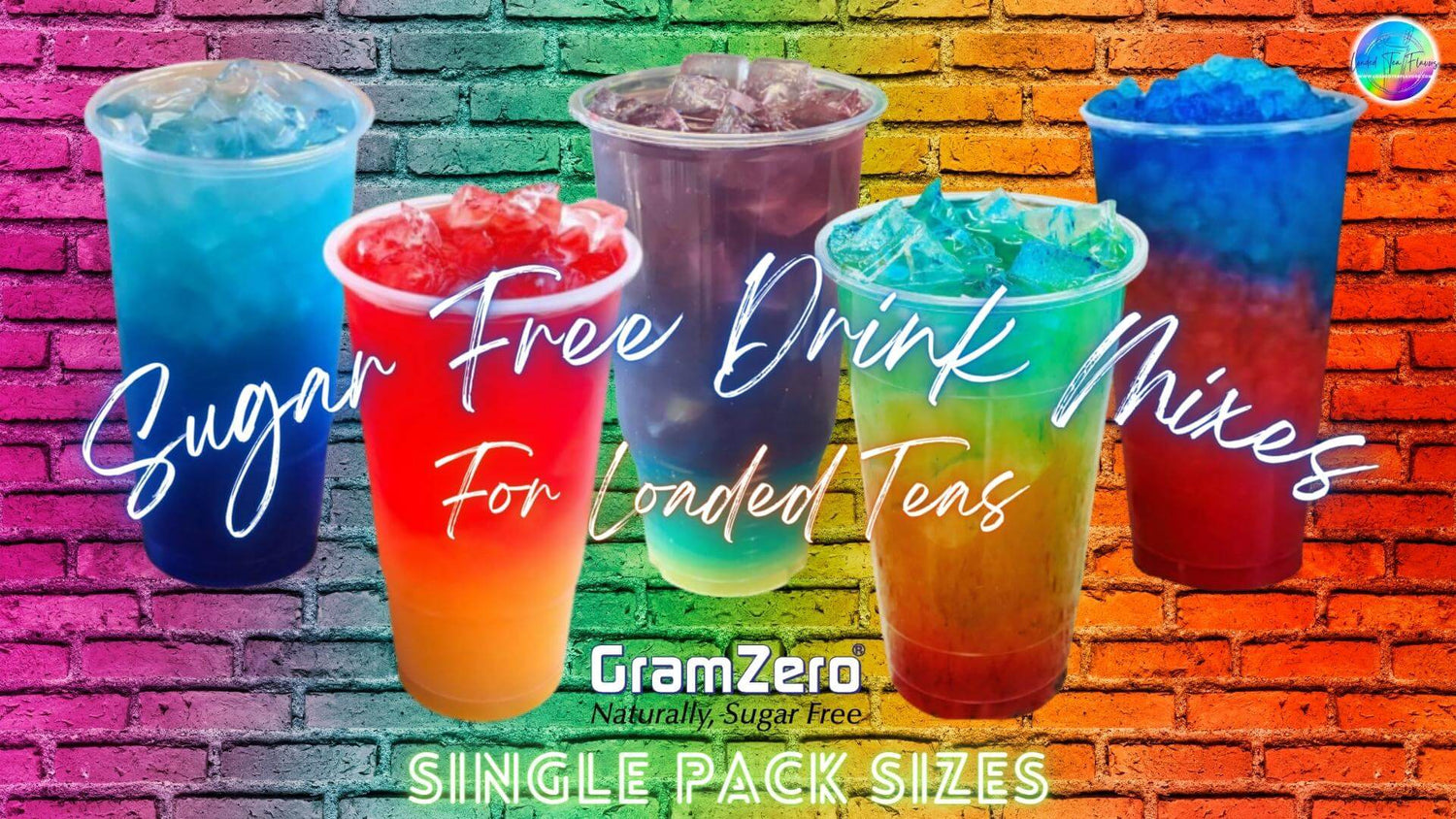 GramZero 2GO Sticks
Making 2GO Loaded Tea just got BETTER 💘 We use and love ❤️ GramZero Sugar Free Drink Mixes because the ONLY sweetener used is a very high quality Organic🌱 Stevia Leaf Extract, they seriously taste great with no yucky aftertaste✨Mega Win!
Loaded Teas 2GO
Want to make your own 2GO 🥤 loaded tea kits at home? Here's what you need: 1) Find a FREE recipe using our Loaded Tea Recipe Finder; 2) Powdered Energy Packets; 3) Herbal Tea Concentrate Packets; 4) Sugar-free drink mix sticks 2GO❣️
How to Make Loaded Teas: There are 3 Must-Have loaded tea ingredient components to make a 🥤 Loaded Tea: 1) tea concentrate; 2) 💥 energy mix; and 3) sugar free drink mixes 🌈
If looking for bulk GramZero sugar free drink mixes at wholesale prices or variety packs, please visit: www.GramZero.com.