How To Make Loaded Tea
We know ordering from a Nutrition Club isn't always an option 😩 We're here to help you learn how to make loaded tea at home 😃
FREE Recipe Finder
Basic DIY Loaded Tea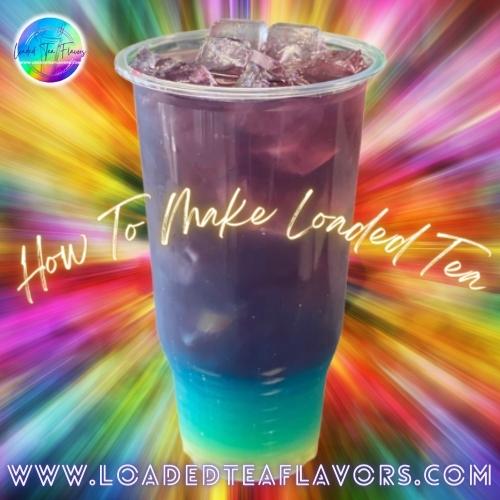 Step 1: Dissolve Energy Powder & Herbal Tea Powder in Hot Water

1) Add hot water to tumbler/cup per recipe. Crush LiftOff tablet and add to tumbler if using Herbalife or add Energy Powder mix if another brand. This is to add caffeine and vitamins. 2) Add Herbal Tea Concentrate.
Step 2: Add Drink Mix Flavor(s)

Depending on the recipe, add Drink Mix flavoring and stir.
Step 3: Add Cold Water

Add cold water per recipe.
Step 4: Add Ice

Pack the tumbler with ice to the top.
Step 5: Add Cold Aloe Concentrate

Pour cold Aloe Concentrate over the added ice in tumbler
Step 6: Mix Drink Mix Flavor(s) Separately in Cold Water

Depending on the recipe, mix each Loaded Tea Flavor separately in 4 Oz Cold Water
Step 7: Pour Step 6 into Tumbler
Loaded Tea Ingredients
How to Make Loaded Teas: There are 3 Must-Have loaded tea ingredient components to make a 🥤 Loaded Tea: 1) herbal tea concentrate; 2) 💥 energy mix; and 3) sugar free drink mixes 🌈
Please fill out our CONTACT FORM if you would like more information on how to purchase the herbal tea concentrates and 💥 energy component products.