How To Make Loaded Tea
We know ordering from a Nutrition Club isn't always an option 😩 We're here to help you learn how to make loaded tea at home 😃
FREE Recipe Finder
Basic DIY Loaded Tea (Layered)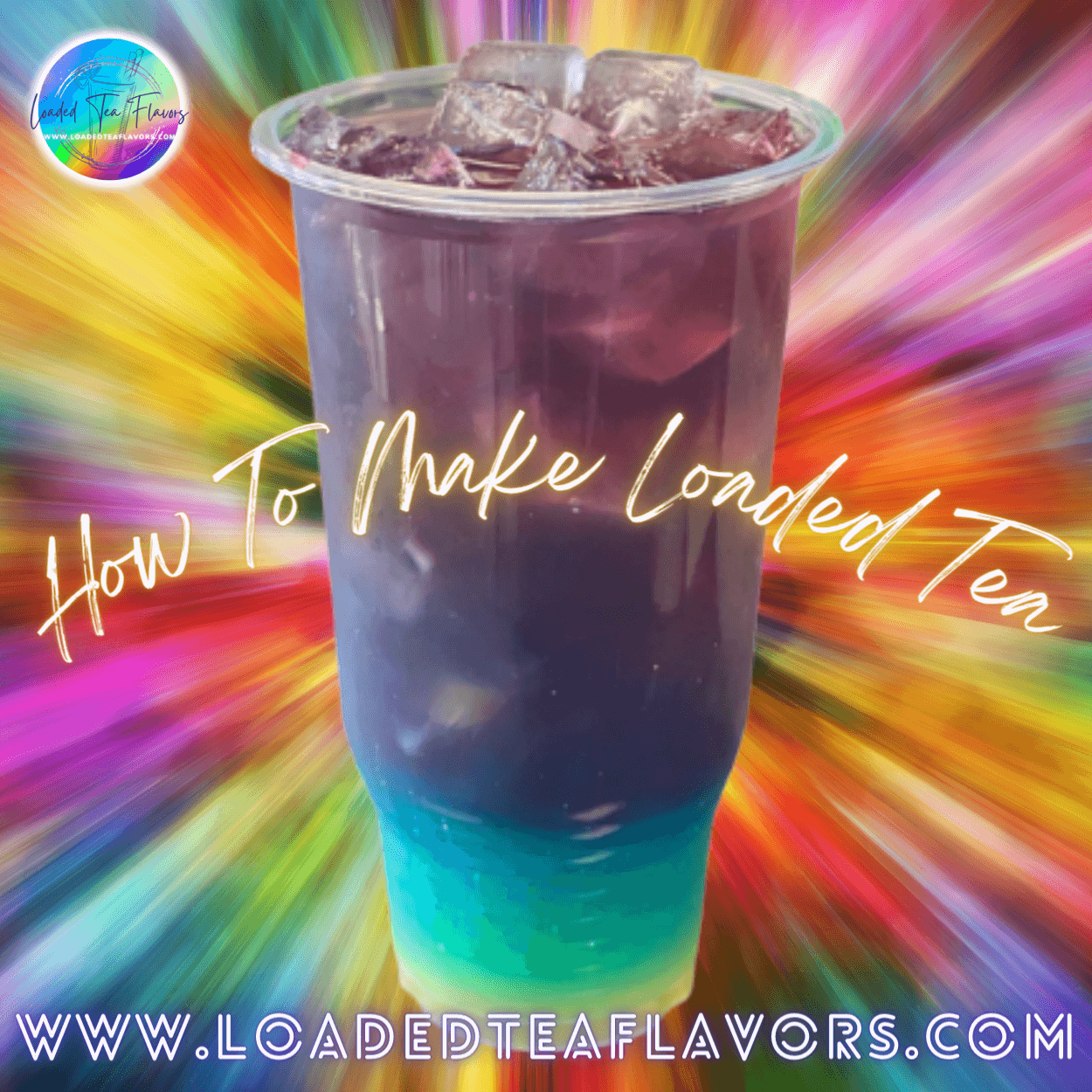 Base

Use a Tall (32 oz) loaded tea tumbler
Step 1: Dissolve Energy Powder & Herbal Tea Powder with Hot Water

1) Add hot water to tumbler per recipe. If using Herbalife, crush LiftOff tablet and add to tumbler ~ or add LiftOff powder to tumbler, or add Energy Powder mix if using another brand. *This is to add caffeine and vitamins. 2) Add Herbal Tea Concentrate per recipe (typically 1/2 tsp).
Step 2: Add Drink Mix Flavor(s)

Depending on the recipe, add Drink Mix flavoring and stir (typically 1/4 tsp).
Step 3: Add Cold Water

Add cold water per recipe.
Step 4: Add Ice

Pack the tumbler with ice to the top.
Step 5: Add Aloe Concentrate

If using Herbalife: Pour Aloe Concentrate over the added ice in tumbler. If using Gramzero Aloe, dissolve it with the drink mix in next step.
Step 6: Mix Drink Mix Flavor(s) Separately in Cold Water

Per the recipe, separately mix the Loaded Tea Flavor(s) with Cold Water.
Step 7: Pour Step 6 into Tumbler

Slowly Pour Step 6 Over Ice Into Tumbler
Loaded Tea Ingredients
How to Make Loaded Teas: There are 3 Must-Have loaded tea ingredient components to make a 🥤 Loaded Tea: 1) herbal tea concentrate; 2) 💥 energy mix; and 3) sugar free drink mixes 🌈
Please fill out our CONTACT FORM if you would like more information on how to purchase the herbal tea concentrates and 💥 energy component products.